Day 1 :
Keynote Forum
Weber State University, USA
Time : 09:10-09:50

Biography:
Edward B Walker is a Presidential Distinguished Professor of Chemistry at Weber State University. He has obtained his Doctorate in Chemistry at Texas Tech University and continued his education as a Postdoctoral Scholar at the Stanford University College of Medicine in Biochemical Pharmacology. He was selected as the Founding Director for the Utah Center of Excellence for Chemical Technology in 1990. He has numerous patents and peer-reviewed publications and is active in many professional societies and organizations including the Association of Official Analytical Chemists (AOAC), American Chemical Society, American Society for Pharmacognosy, The Society of Cosmetic Chemistry and others. He has received many awards, for both his teaching and research, including the Utah Governor's Medal for Science and Technology.
Abstract:
Bacterial infections are the foremost cause of morbidity and mortality throughout the world. Increasing antibiotic resistance is a serious challenge to the strategy of treating bacterial infections by local or systemic use of antimicrobial agents. One promising alternative approach to the prevention of bacterial infections focuses on inhibiting pathogen adhesion to host cells. The search for novel bacterial anti-adherence agents has grown dramatically in recent years. Inter-disciplinary research teams formed from a wide variety of physical and life scientists, clinicians, engineers and others have accelerated the discoveries in this arena. The majority of anti-adherence agents reported to date have been discovered in foods. Some of these food-derived compounds exert their effects in the oral cavity, stomach, intestines, and the urinary tract. To identify these active components, fruits, berries, seeds, tubers, and whole plants are often extracted into solvents, followed by subsequent partitioning into fractions that are then subjected to an assortment of assays. Some assays are based upon direct microscopic observation of bacterial adhesion, while others depend on model systems or bioassays that measure the effects of adherence antagonists. Cranberry (Vaccinium macrocarpon) extracts are the source of the most extensively studied anti-adhesive components to date. Since the discovery of proanthocyanidins anti-adherence activity two decades ago, published accounts of research on cranberry's anti-adherence activity have increased exponentially as has the availability of commercial cranberry products. Numerous other foods are being studied for ingredients and similar activities. The history of the discovery of cranberry's active ingredients will be described, in hopes of stimulating more research into the discovery of more novel anti-adherence agents.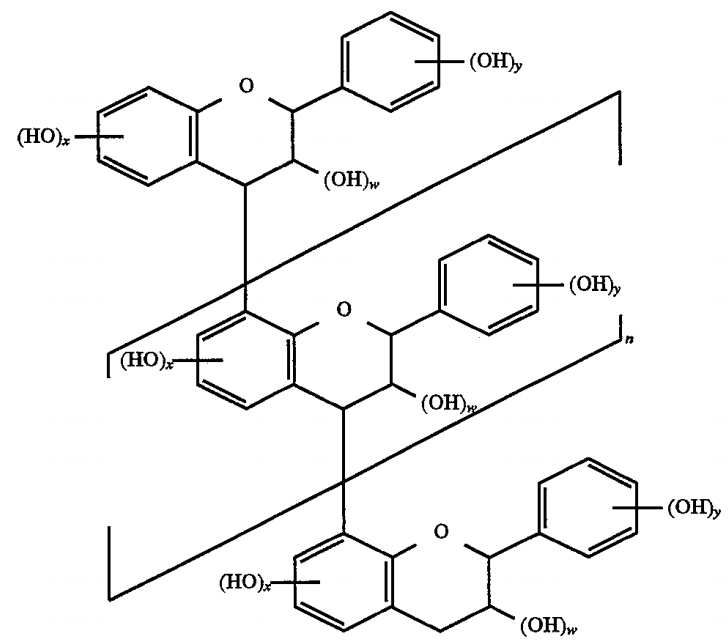 Fig: 1 Proanthocyanidins.
Keynote Forum
Medical Acupuncture and Pain Management Clinic, Brazil
Time : 09:50-10:30

Biography:
Huang Wei Ling, born in Taiwan, raised and graduated in medicine in Brazil, specialist in infectious and parasitic diseases, a General Practitioner and Parenteral and Enteral Medical Nutrition Therapist. Once in charge of the Hospital Infection Control Service of the City of Franca's General Hospital, she was responsible for the control of all prescribed antimicrobial medication and received an award for the best paper presented at the Brazilian Hospital Infection Control Congress in 1998. Since 1997, she has been presenting her work worldwide, concerning the treatment of various diseases, using techniques based on several medical traditions around the world.
Abstract:
The difference between community-acquired and nosocomial infections is that community-acquired infections are defined as infections contracted outside of a health-care environment. Nosocomial infections, on the other hand, are those contracted after the patient's admission and not incubated before hospitalization. In addition, the microorganisms potentially causing community infections are generally more sensitive to antimicrobials, as opposed to nosocomial infections, which are generally caused by multi-resistant bacteria. The purpose of this study is to demonstrate that community-acquired and nosocomial infections can be treated with the same approach and without the administration of antibiotics. The method used was to include older medicine theories such as Traditional Chinese Medicine and three case reports of community-acquired infection compared to another three cases of nosocomial infection. All six cases were treated with the same method, by balancing the Yin, Yang, Qi and Blood, removing the Internal Heat using auricular acupuncture, and using energy based Chinese dietary reorientation. Findings: All cases of community-acquired and nosocomial infection reported in this study improved uniquely with the treatment administrated with no prescription of antimicrobials and the use of these drugs themselves was generating the energy imbalance that maintained the infectious process. Conclusion: Based on these six clinical reports, we can use the same method to treat community-acquired and nosocomial infection. This research was based on the theories of Traditional Chinese Medicine, which indicated that these diseases came from the same roots, and therefore could be treated with the same method
Keynote Forum
TNO Quality of Life, Netherlands
Time : 10:30-11:10

Biography:
Jos van der Vossen completed his PhD at Groningen University in 1988. During Postdoctoral Position he was involved in development of host-vector systems for optimizing bacterial strains for fermentation. Currently, he is about 30 years Scientist/Project Leader at TNO where, he is focussing on microbiome targeting interventions supporting human and animal heatlh.
Abstract:
TNO's intestinal screening platform, the i-screen, is a versatile preclinical model allowing for determining modulatory effects of substances including prebiotics on the gut microbiota composition and activity. The presentation will elaborate on how this ex-vivo platform directs new opportunities for selection of beneficial susbstances like prebiotics that promote a healthy gut microbiota. The established protocols for collecting, handling and maintenance of fecal microbiota under anaerobic conditions ensuring viabilitiy and activity of bacteria are the elementary prerequisites for success of the i-screen. The gut microbiota from diverse population groups, e.g. adults, infants, obese, elderly as well as from diseased individuals support a tailored and if required a personalized approach. In addition, pathogenic species such as Clostridium difficile, C. perfringens, and other enteropathogens can be included in the microbiota to study ecological effects and potential interventions. The read out of the system is highly informative and a basis for decision making with regard to follow-up intervention studies. Effects on the composition of the microbiota, effects on pathogenic bacteria, metabolic activity as well as gene expression can be determined successfully. Such allows also for mode of action studies. By using the i-screen platform, effects of inulin, XOS, GOS, lactulose, HMO and hemp extracts on the gut microbiota were studied. Effects of prebiotics on extended spectrum beta-lactamase (ESBL) E. coli in the presence of antibiotics will also be discussed. Personal differences in microbiota composition and responses to antibiotics and prebiotics will also be highlighted.
Break:
Networking & Refreshments 11:10-11:25 @ Foyer